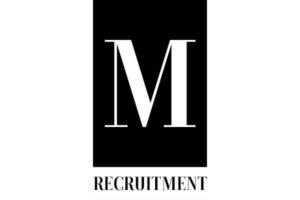 M Recruitment is committed to providing our candidates and clients with a comprehensive privacy policy in line with the General Data Protection Regulation (EU) 2016/679 of the European Parliament. We have laid out below our policy and the system under which all the personal data that we have collected from you or that you provided to us via applications and subsequent email and postal correspondence.
Please read our policy carefully so you understand M Recruitment's practices relating to your personal data and how we will treat it. If you require any further clarification or do not accept our policy, please contact us before you submit your data.
M Recruitment is registered as a data controller in the Republic of Ireland for the purposes of the General Data Protection Regulation (EU) 2016/679 of the European Parliament on the protection of natural persons with regard to the processing of personal data and on the free movement of such data. M Recruitment will deal with the Irish Office of the Data Protection Commissioner as the Lead Supervisory Authority for regulating all data protection matters within the Organisation. We guarantee that all the data you send to us is processed fairly and lawfully, and with due skill and care. We will also guarantee you that the data you submit is solely used in accordance with the purposes as set out in this policy.
M Recruitment receives and uses your personal data to perform the recruitment process you have requested. By using our website and by submitting or registering your details, you consent to us collecting and processing your personal data. Personal information will usually consist of your CV, contact details, proof of identification and eligibility to work in Ireland.
M Recruitment will request your consent for us to store and process your personal data where it may be used to:
Keep your data on our database with your consent should suitable vacancies come up in the future.
Pass your information, with your permission to clients in order to put you forward for vacancies.
Communicate with you about relevant vacancies and potential job opportunities as well as provide career advice training and support.
In order to comply with any applicable law and court orders or a requirement by law to disclose it to third parties in relation to the detection of crime, the collection of taxes or duties.
Third-parties where we or our client have engaged them to deliver services that have been requested. These may include references, qualifications, Garda vetting (criminal reference) checking services and/or psychometric evaluation or skill tests. You will be advised of this and you will have the option to refuse.
For Temporary staff being employed by M Recruitment or our third party contractors, additional personal information is required to facilitate employment, compliance and payment services, such as bank account details, PPS numbers, emergency contact person and eligibility to work in Ireland.
This list is not limited to the above and we may process, use or disclose your data for other purposes which have not been listed above with your explicit consent.
Your personal data is held in a secure environment and is accessible only by relevant M Recruitment staff. Your personal data may be made available to personnel working in M Recruitment and, with your permission, our affiliate companies, our clients, and the third parties as set out above. Your information is only stored and processed within the EU.
Should we need to send your personal data outside of the European Union Area we will contact you for your permission prior to the disclosure of your information. In this event we will take the all necessary steps to guarantee that your privacy rights continue to be protected as detailed in this policy.
We will do our utmost to ensure that all personal information you have passed on to us is maintained and current. We will contact you from time to time for updates and please feel free to inform us of any changes to your personal data to ensure that it is kept up to date.
While we hold your personal information, you may, at any time request that we update, modify, erase or provide a copy of it for you. We will also provide an occasional reminder to you to update this data. Should you request a deletion or update, this will be processed within seven days. We will only refuse your request where we are legally obliged to do so and where your request has been refused we will provide you with reasons for this refusal. This data will only be held as long as it is necessarily required by law.
We are committed to the protection of your personal Information as submitted to us. To prevent unauthorised access or disclosure of your information, we have put in place physical, electronic and managerial procedures to ensure its safety and security. We use both security technology and data protection procedures to protect your personal information from unauthorised access or disclosure.
Should M Recruitment make a change to this privacy policy, it will be posted on our website to ensure that you are aware of what information we collect and how we will use it. If we plan to use your personal Information in any way that is inconsistent from that stated in our privacy policy, we will inform in advance, and it will be your decision as to whether or not you are happy that we continue to process and store your information.
To request this deletion of your date please email info@mrecruitment.ie We will only refuse your request where we are legally obliged to do so and where your request has been refused we will provide you with reasons for this refusal. This data will only be held as long as it is necessarily required by law.